25 March 2020
Announcement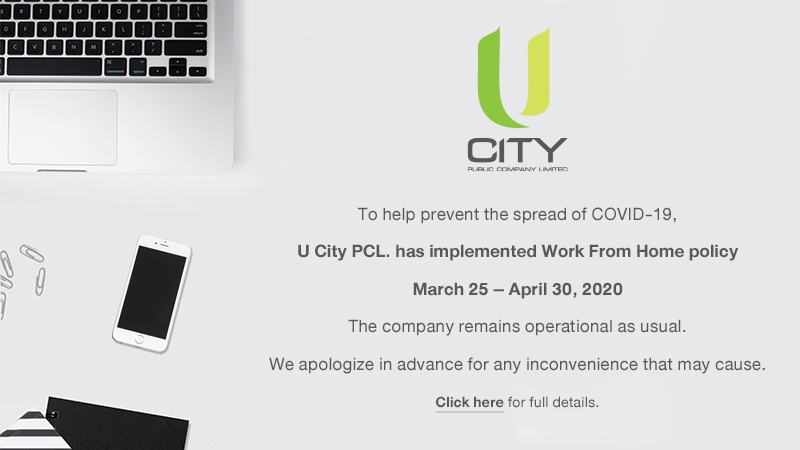 Due to the pandemic of Novel Coronavirus 2019 (COVID-19) and to support the government's social distancing guidelines to prevent the spread of the disease, U City Public Company Limited has implemented the Work From Home policy starting from March 25, 2020 to April 30, 2020. We will keep you informed if there is any change to this practice.
During this remote working period, the company remains operational as usual which may take longer processing time than usual. We apologize in advance for any inconvenience that may cause. The contacts are as follow:
Accounting email: accounting@ucity.co.th
Purchasing email: purchasing@ucity.co.th
Investor Relations email: ir@ucity.co.th
Public Relations email: pr@ucity.co.th
Administration email: uhr@ucity.co.th tel: 02273 8838
The company has given the COVID-19 control and prevention as our priority, while considering the highest level of personal health safety of our employees and stakeholders during this difficult time. We hope that everyone will safely go through this and resume normal lives as soon as possible.
Announced on March 25th, 2020
U City Public Company Limited
---